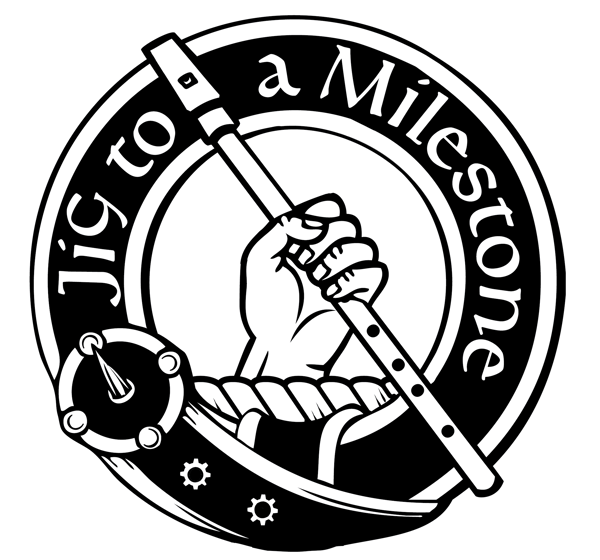 Celtic Music and other odd things
Whether you are looking for a classic Clancy Brothers sound, rousing sea shanties, or bawdy songs to make you blush, Jig to a Milestone has you covered. We are vocalists, multi-instrumentalists, and purveyors of folk music from Ireland, Scotland, England, Canada, Australia and even from the good ol' USA!
We take majority of our inspiration from the stylings of the likes of the Clancy brothers with Tommy Makem, The Dubliners, Flogging Molly, The Pogues, Great Big Sea, Stan Rogers, Andy M. Stewart, and even from other genres like Gordon Lightfoot, Tom Lehrer, Colin Hay, The Mountain Goats, DaVinci's Notebook, and even Monty Python
Excursion around the bay at Café Eleven
Back home in Derry at Blackadder Brew Pub
Brennan on the Moor at Jacksonville Times Union Center for Performing Arts
Oi! Have you followed us on Facebook? Here's a link!